TOC 2023 - Sprint, La Caleta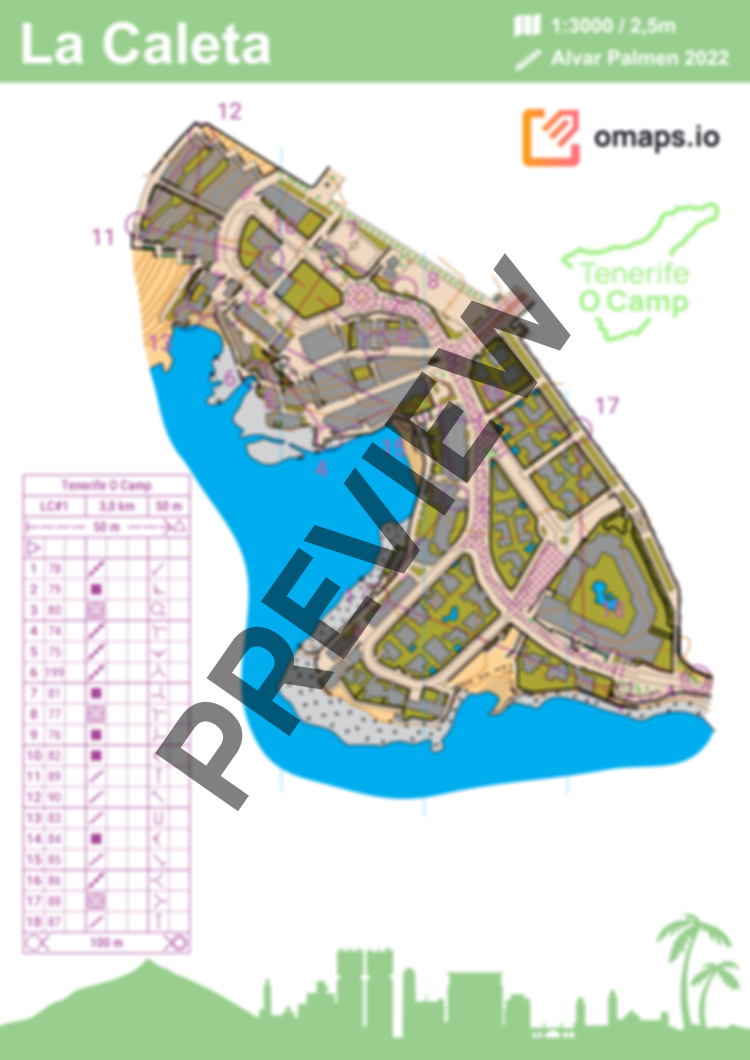 TOC 2023 - Sprint, La Caleta
Sprint in La Caleta, Tenerife

Description:
Normal course 3,0km with 18cp. This training is perfect for chillin' & cruising in the sun. Due to La Caleta's location at the end of Costa Adeje beach boulevard, the course is easy to combine with a jog along the sea.

Terrain:
La Caleta is a small fishing village and resort at the end of the beach boulevard of Costa Adeje. For tourists, it's a hidden gem. For orienteers, it's a pure pleasure with its versatile elements and laid-back atmosphere.