TOC 2023 - Sprint, Garachico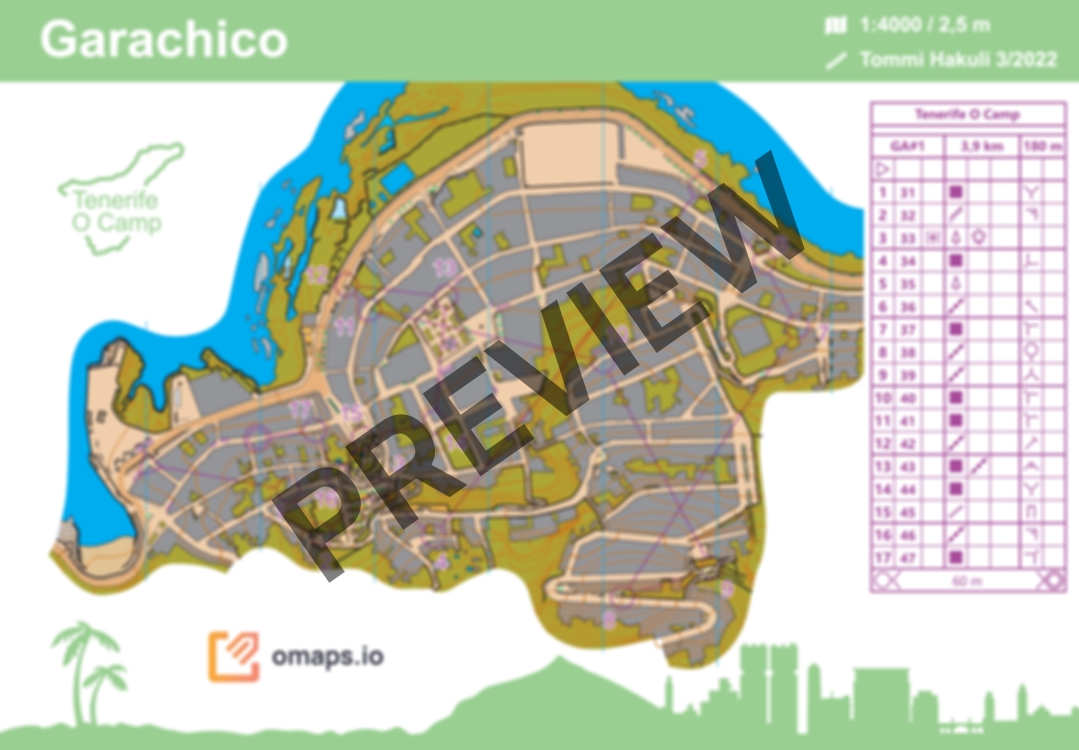 TOC 2023 - Sprint, Garachico
3.9km sprint training course in Garachico. 180m climb in shortest possible route and 17cp,

Note: Its recommended to check the situation of the gates around the big parking place in northern part of the map (100m west from control point number 5) before running the course to avoid any surprises. They are usually open but might be closed depending on the time of day.

Map available in scales of 1:4000 (A4) and 1:3000 (A3)

Map checked in the terrain 15.12.2022.