TOC 2023 - One Man Relay, Arenas Negras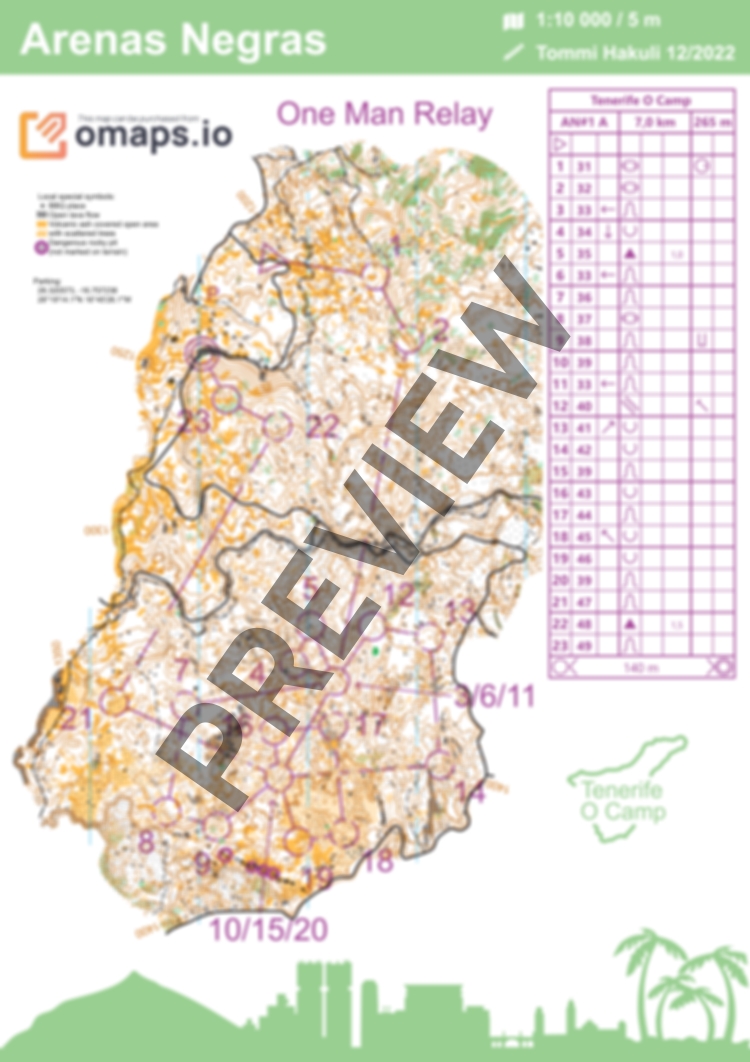 A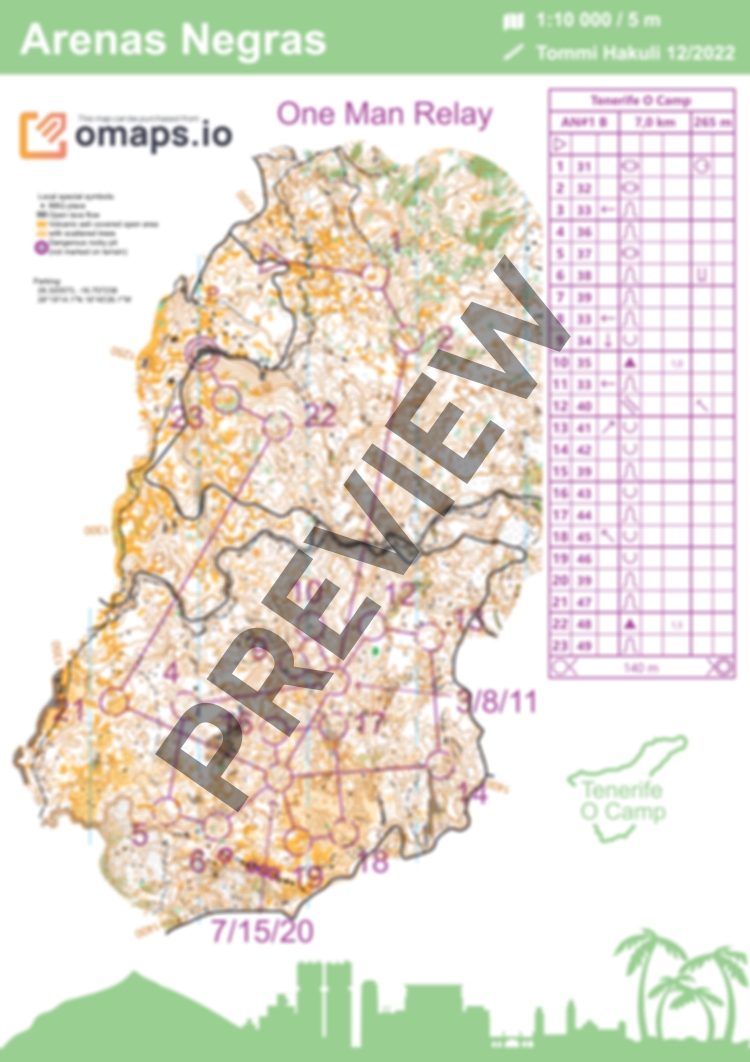 B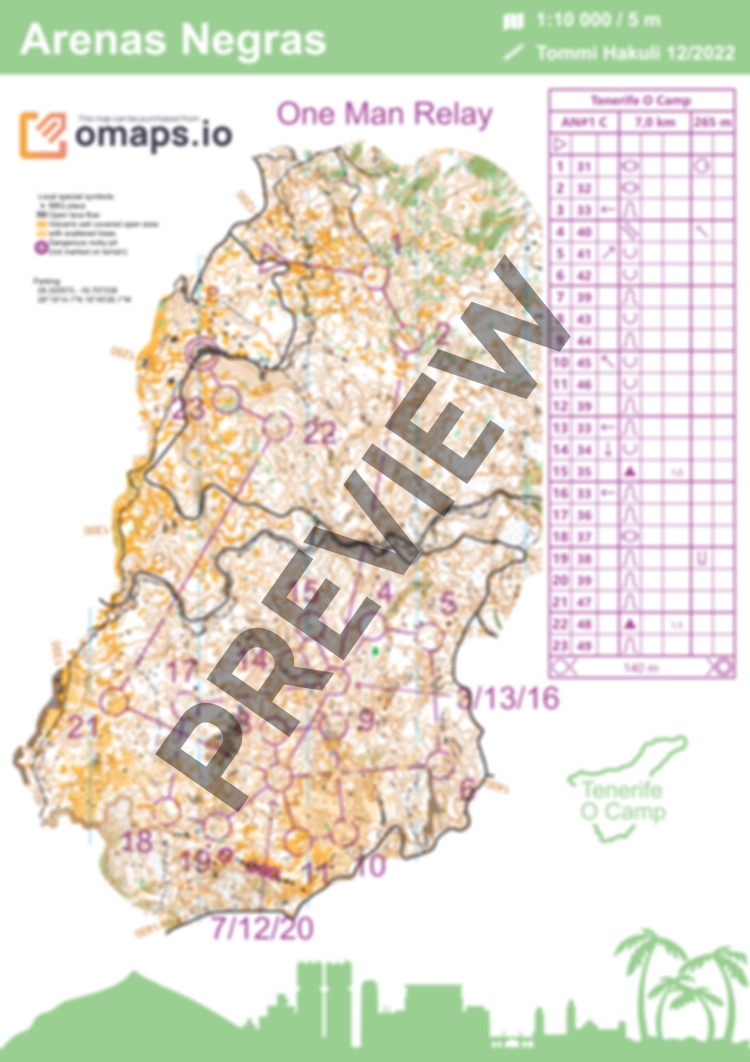 C
TOC 2023 - One Man Relay, Arenas Negras
Course suitable to masstart. Tough first part of the course. Butterfly loops in the upper, technically hard, part of the terrain and easier and faster end. 3 different forking available for now. If you need more than 3, please contact Tenerife O Camp staff (tenerifeocamp.com).

Drive to the parking place from the north, from La Montañeta. Follow roadsigns to Arenas Negras. Driving from the south is NOT allowed even though some navigators might say it is possible!

Mobilephone coverage is really bad at the area, a little bit better at the northern part of the map. Notice that weather can be cold in the mornings and rainy days (~12°C in the winter) but it usually gets higher during day.