TOC 2023 - Sprint, Alcala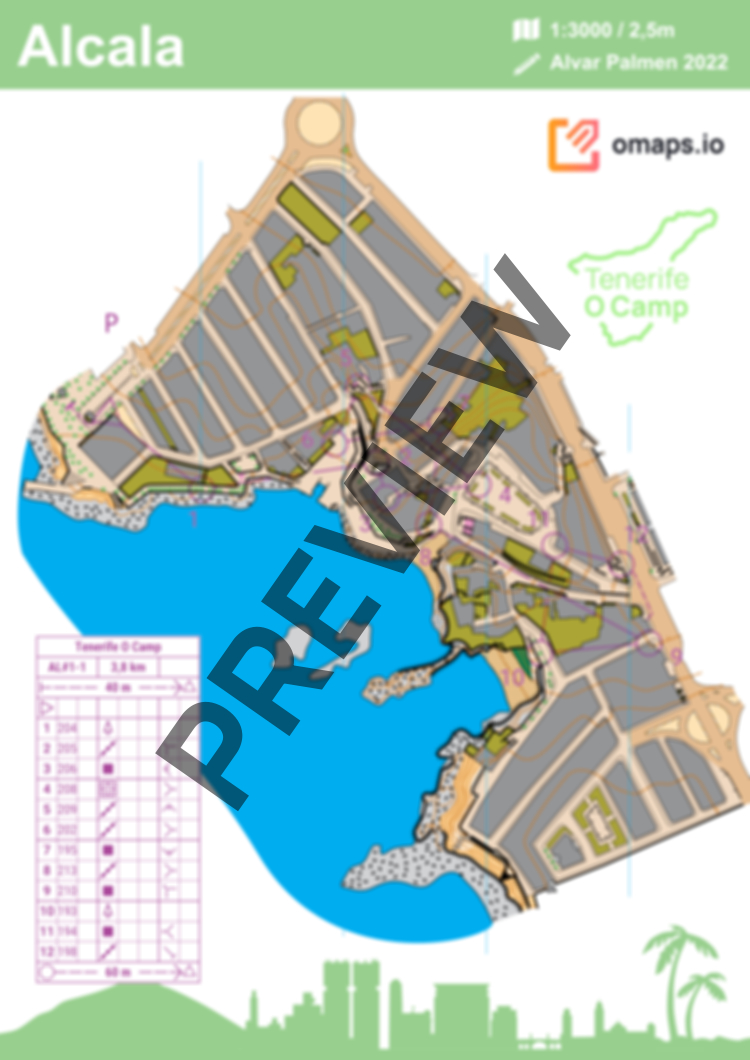 Course #1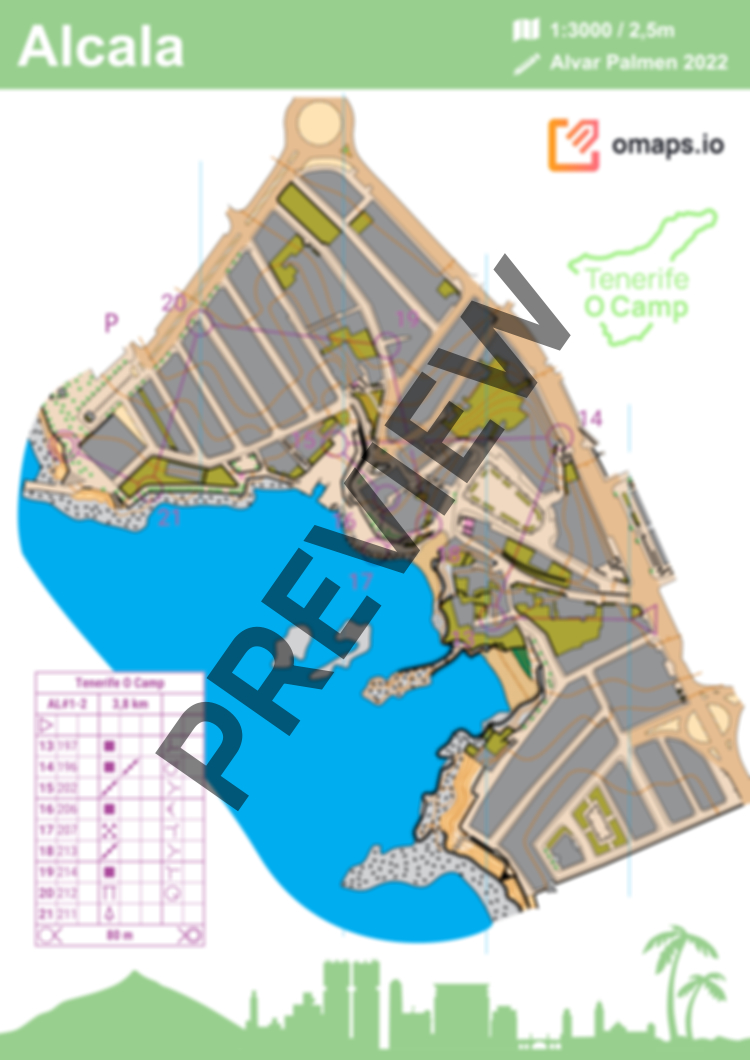 Course #3
TOC 2023 - Sprint, Alcala
3,8km sprint course (21cp). This training is possible to run as a normal course or as 2 x 1.9km "over-race-pace" intervals by taking a break at the map flip (12th control).

Terrain:
On top of the sea cliffs, there is a quiet and gently sloping town. Its curvy promenade along the coastline and many shaped buildings ensure great elements for sprint orienteering.

After the workout, we recommend a refreshing visit to some of the black beaches of Alcala. Parking, Start, and Finish are located near Beach Park of Alcala.