TOC 2023 - Sprint, Puerto de Santiego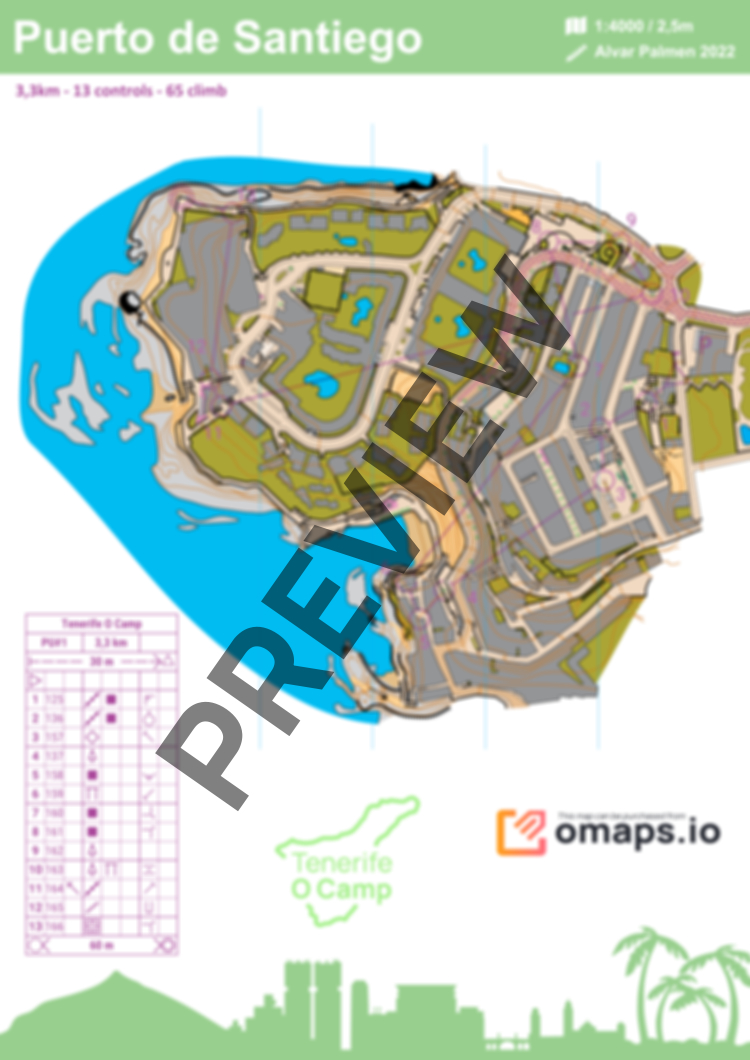 TOC 2023 - Sprint, Puerto de Santiego
3,3km sprint course with 13cp and 65m climb. This course ends near the coastline 45m lower than the starting point. In this course, it's important to rhythm your orienteering. The training is good for both hard and easy pace workouts.

Terrain:
The area consists of old town areas with narrow passages mixed with modern hotel complexes. Steep hills and stairways ensure that in this terrain route choices matter.

After the workout, we recommend a refreshing dip in natural pool of Los Gigantes.