TOC 2023 - Sprint Intervals, Puerto de Santiego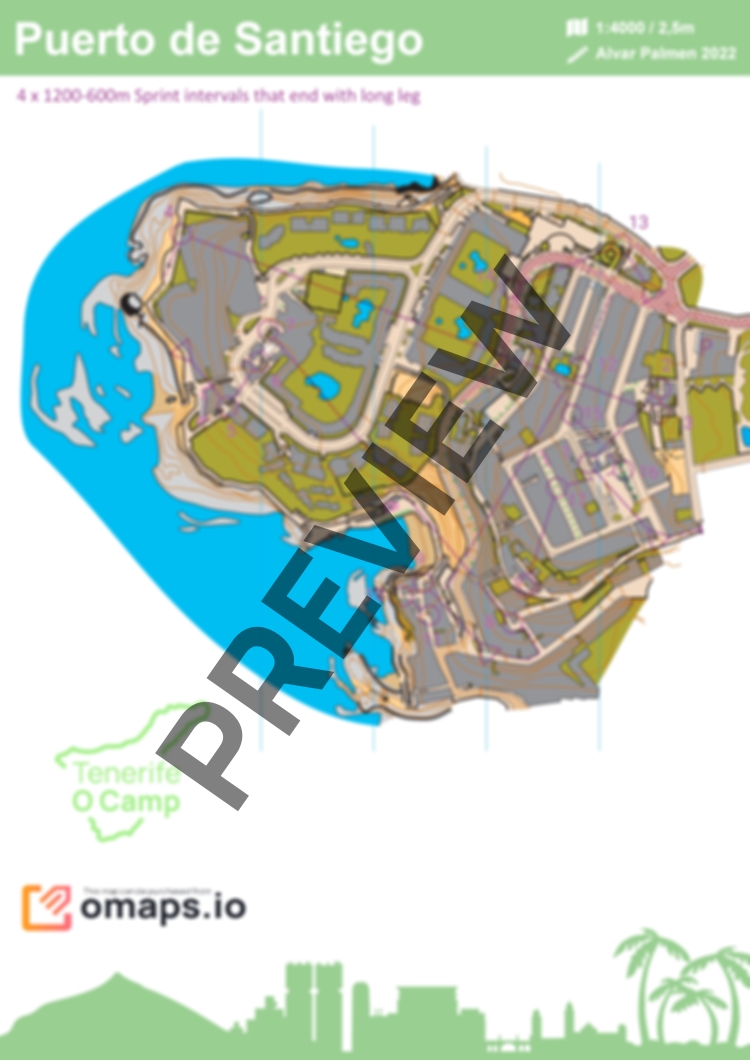 TOC 2023 - Sprint Intervals, Puerto de Santiego
The purpose of this interval training is to practice preparing for long and challenging legs. Training has 4 x 1200-600m sprint intervals that end with a long and challenging route choice leg. 17cp in total. Steep climbs make the shortest routes not always the fastest. All Intervals are on the same map. Between the intervals, there are short transitions that are marked on the map.

Terrain:
The area consists of old town areas with narrow passages mixed with modern hotel complexes. Steep hills and stairways ensure that in this terrain route choices matter.

After the workout, we recommend a refreshing dip in natural pool of Los Gigantes.