Vellinsärpimäpää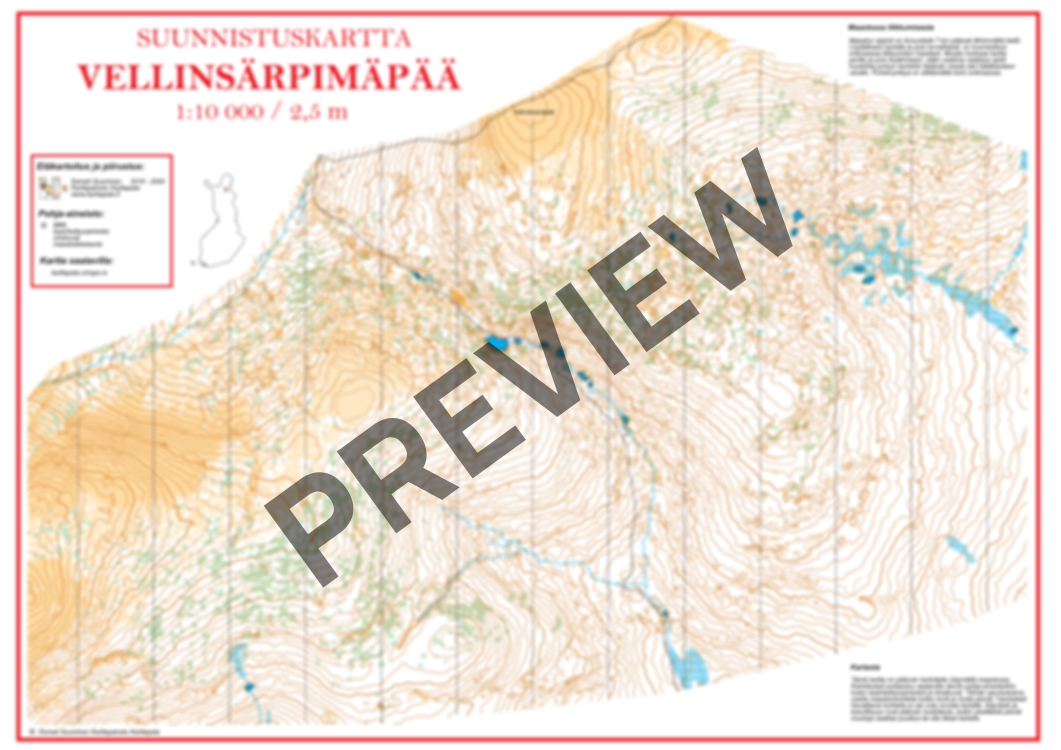 Vellinsärpimäpää
FIN:

Tämä kartta on pääosin kartoitettu käymättä maastossa.
Kartoitustyö pohjautuu saatavilla oleviin pohja-aineistoihin,
kuten laserkeilausaineistot ja ilmakuvat. Tämän seurauksena
useita maastonkohteita kuten kiviä ja muita pieniä / hankalasti
havaittavia kohteita ei ole voitu kuvata kartalle. Käyrästö ja
kasvillisuus ovat pääosin luotettavia, joskin yksittäisiä pieniä
muotoja saattaa puuttua tai olla liikaa kartalla.

Maaston sijainti on linnuntietä 7 km päässä lähimmältä tieltä .

ENG :

True gem of Finnish wilderness, with maximum difficulty.
Remotely mapped terrain, only base material used without field checking.
Distance from closest road 7 km.